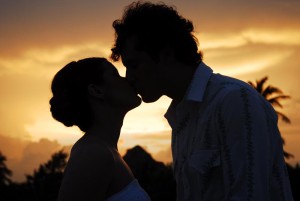 Keeping the spark alive is critical for any marriage. The warm tropical Caribbean breezes are just the thing to fan those romantic flames. Celebrating the moment when you two became one is a great and important way to keep the romance alive in your marriage or relationship. Why not allow Romantic Travel Belize to tailor-make a one of a kind experience that you and your other half will never forget!
How about dinner at sunset in a boat on the reef?
Perhaps you'd prefer a waterfall in the mountains of Belize.
Whatever your desire, we will make it a reality.
Nothing adds more spice to a relationship than a few little surprises for your beloved – experiences like:
Couples massage on the beach
Dinner for 2 on the dock
Dinner for 2 on a boat as the sun sets, including champagne and Belizean Chocolate covered strawberries.
Custom designed jewelry with stunning jade or conch pearls
Surprise picnic on a hiking trail
Together, we will collaborate to bring that jaw dropping "You Did This For ME!??!" expression to his or her face.
Romantic Travel Belize is your Belize Anniversary Planner the whole year round!