Plan your Honeymoon in Belize!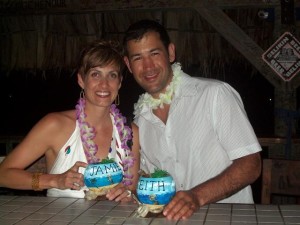 The stress and pressure of your wedding is over, and now you and your spouse need a little "YOU" time. Romantic Travel Belize is "in the know" about all the wildly romantic things in Belize, and is always scouting out little known gems.
How about a private water fall, all to yourselves, with wine and delectables?
Perhaps a deliciously prepared meal on a secluded stretch of beach, using the fish you caught earlier in the day, is more to your taste.
Or, why not both!
At Romantic Travel Belize we custom tailor your honeymoon just for you.
After years of planning Belize Honeymoons we know exactly what to do for each and each one of you!
Romantic Travel Belize is your Belize Honeymoon Planner anytime of the year.
P.S. – We've got some pretty amazing tricks up our romantic sleeve, so call or email for a free consultation to see which of your dreams we will make come true.