---
Plan Your Destination Wedding in Belize With Us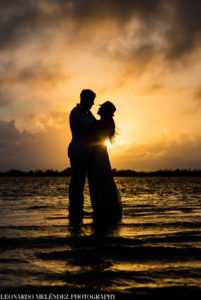 Whether an elaborate affair with 100 guests on the beach or an intimate destination wedding ceremony atop an ancient Mayan Temple, your Wedding in Belize will surpass your wildest romantic dreams.
The first step is the free consultation to assess what type of affair you dream of, then we help you narrow down the location, accommodations, and experiences to craft the perfect Destination Wedding for you – and the perfect exotic vacation your guests will be talking about for years to come. By pairing you with the "Best of the Best" destination wedding vendors in Belize and assisting you in managing them. You are ensured, a stress-free and flawless executed Bridal Event.
There is a dream in your head, it's the one where you picture yourself standing as you are about to get married to the love of your life. It's a dream we've all had, male or female, at least once in our lives…the moment you decided to say "I Do". Is that dream on a sun-drenched beach surrounded by dozens of your loved ones? Or is it just the two of you at the top of Mayan Temple at sunrise? Perhaps you envision yourselves at the foot of a waterfall or in the middle of the rainforest with the sound of monkeys and parrots in the air.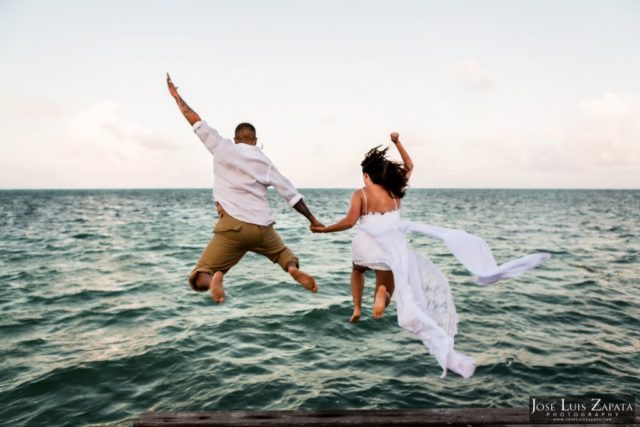 ---
Specialty Weddings
Want something out of the ordinary? Have specific spiritual or cultural needs? No problem, out of the ordinary is what we love best!
Toes in the sand or on a pier, nothing is quite as romantic as a wedding at the gently lapping shores of San Pedro, Ambergris Caye with the stunning reef in the distance.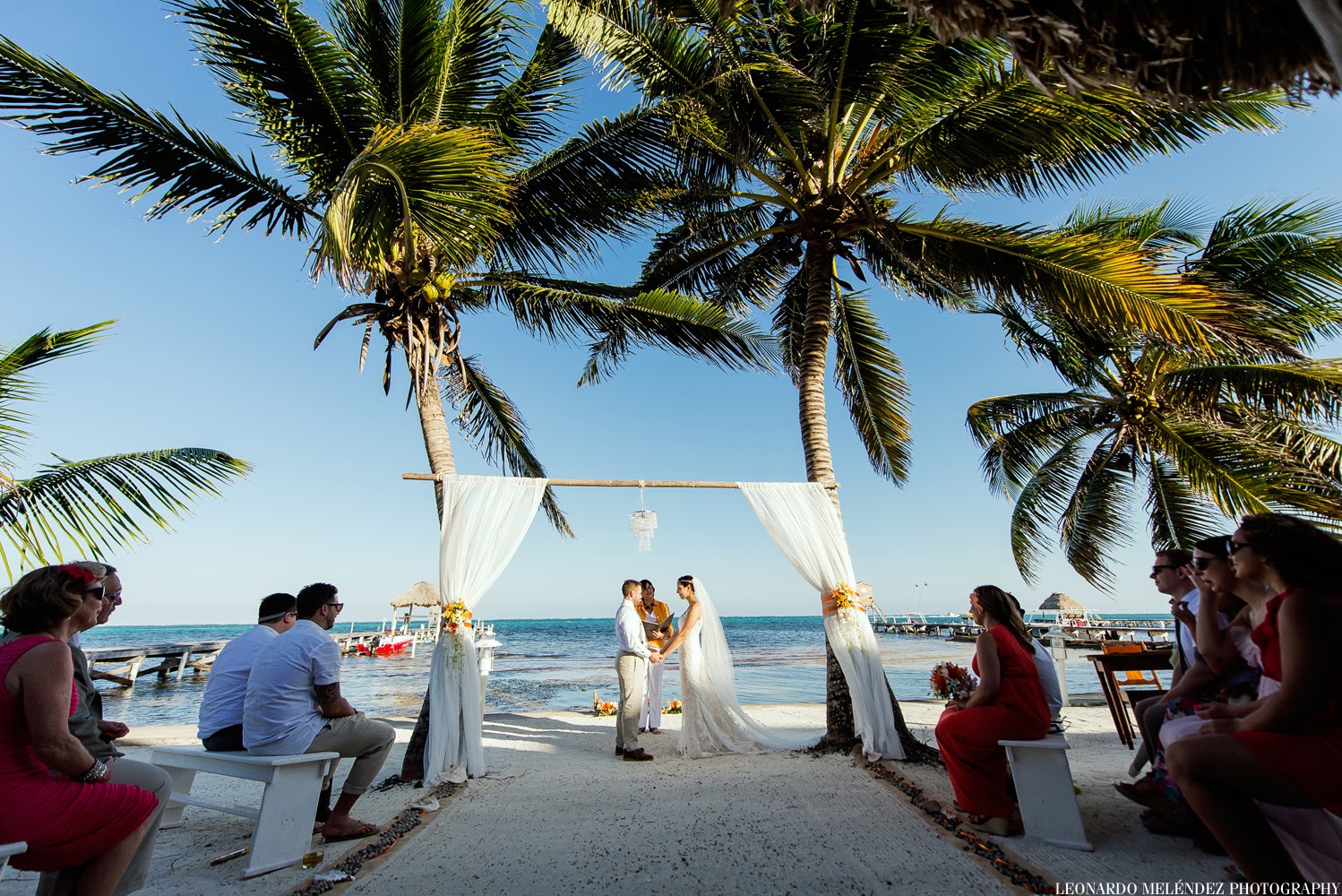 As the only Jewish wedding professional in Belize, I'm uniquely qualified to help you create your Jewish wedding.  Working with a local Rabbi, we can make your vision of a Jewish Destination wedding come to fruition.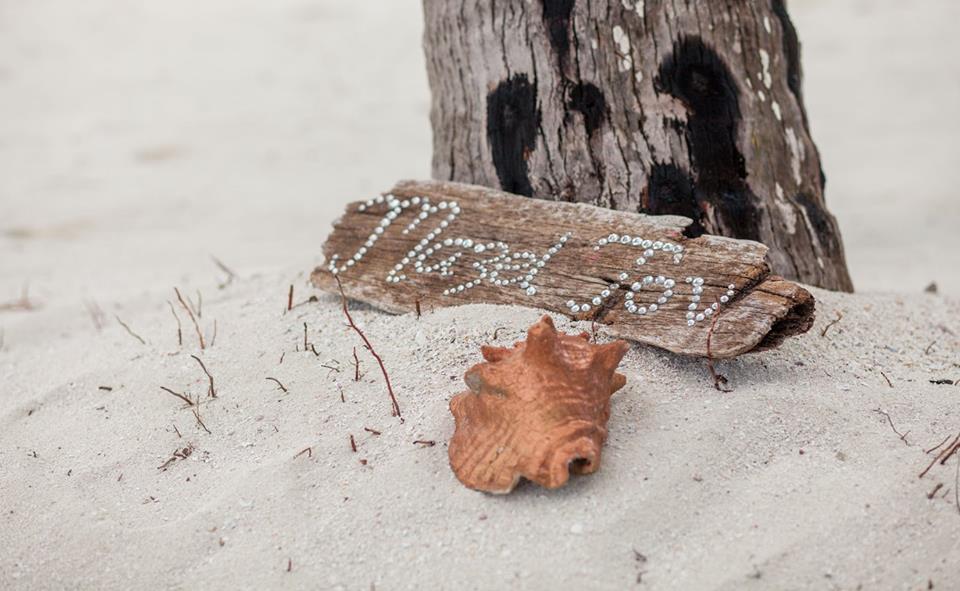 As a whole, Belize is a very LGBT friendly country in which you and your partner will feel extremely comfortable…and fortunate!
Why fortunate? Because the Mayans date back long before most organized religions, so the blessings are rooted in a spirit that predates modern convention…and those blessings are to be yours.
While the ceremony won't be "legalized" in Belize, those wishing to have an LGBT wedding will find beautiful options here in Belize.  Having done several LGBT ceremonies, we know how to make an event you'll love. 
Those living in countries/states where Gay marriages are recognized would still need to have the ceremony legalized in their home state in order to receive the benefits of their home country.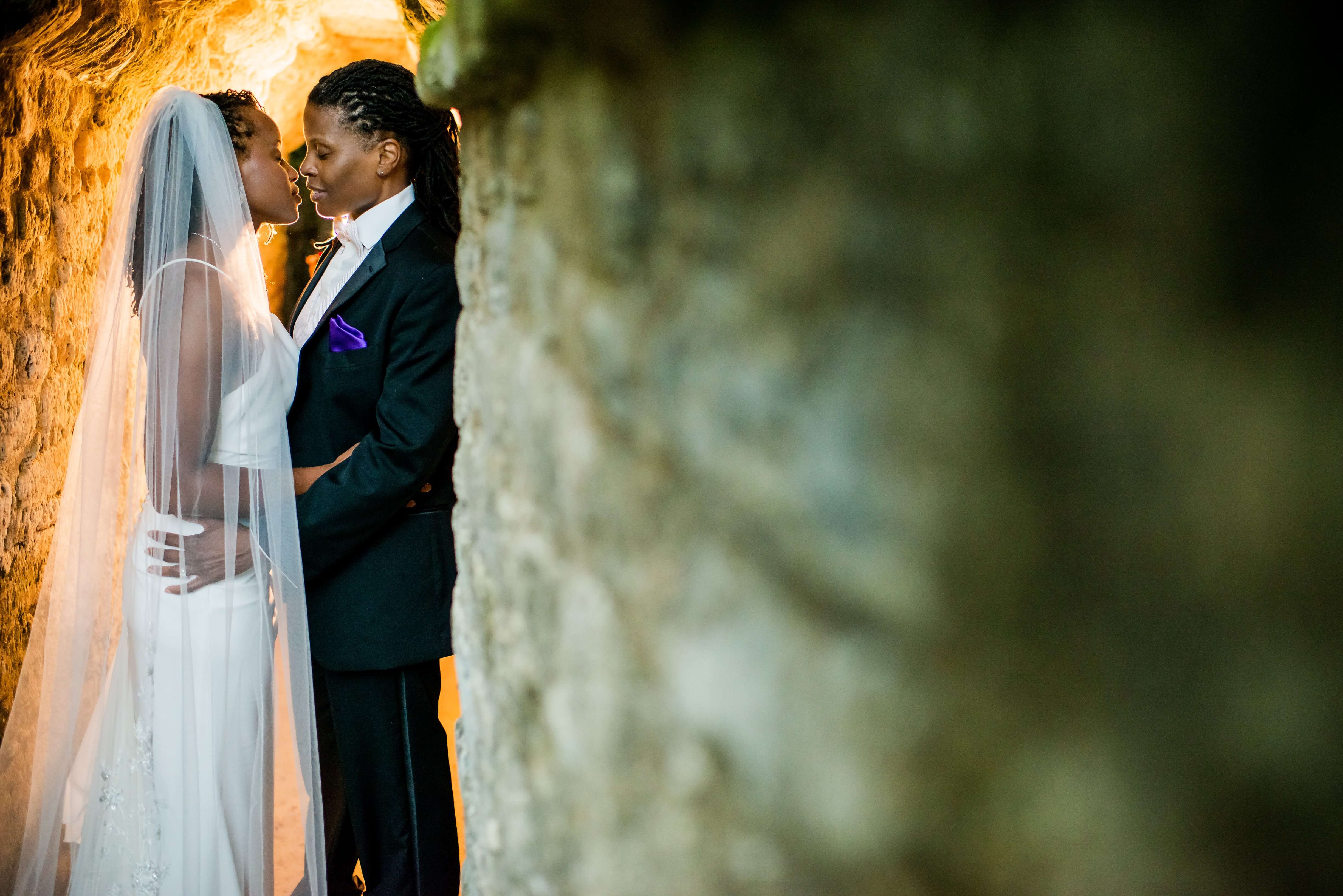 Romantic and whimsical, jungle weddings bring an element of nature and one-ness that can't be beaten.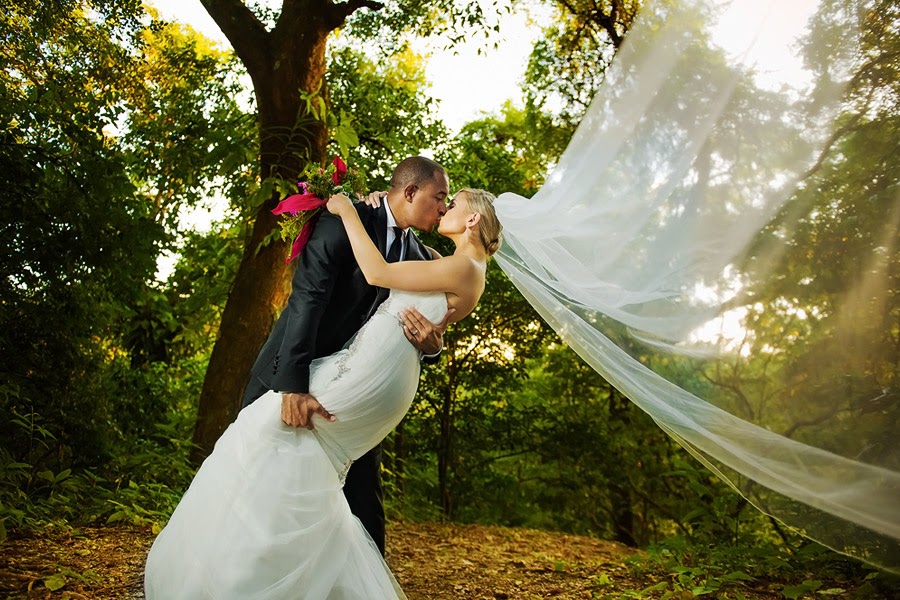 Belize is rich in Maya History.  There are several Maya Sites that are picture perfect for your jaw dropping wedding.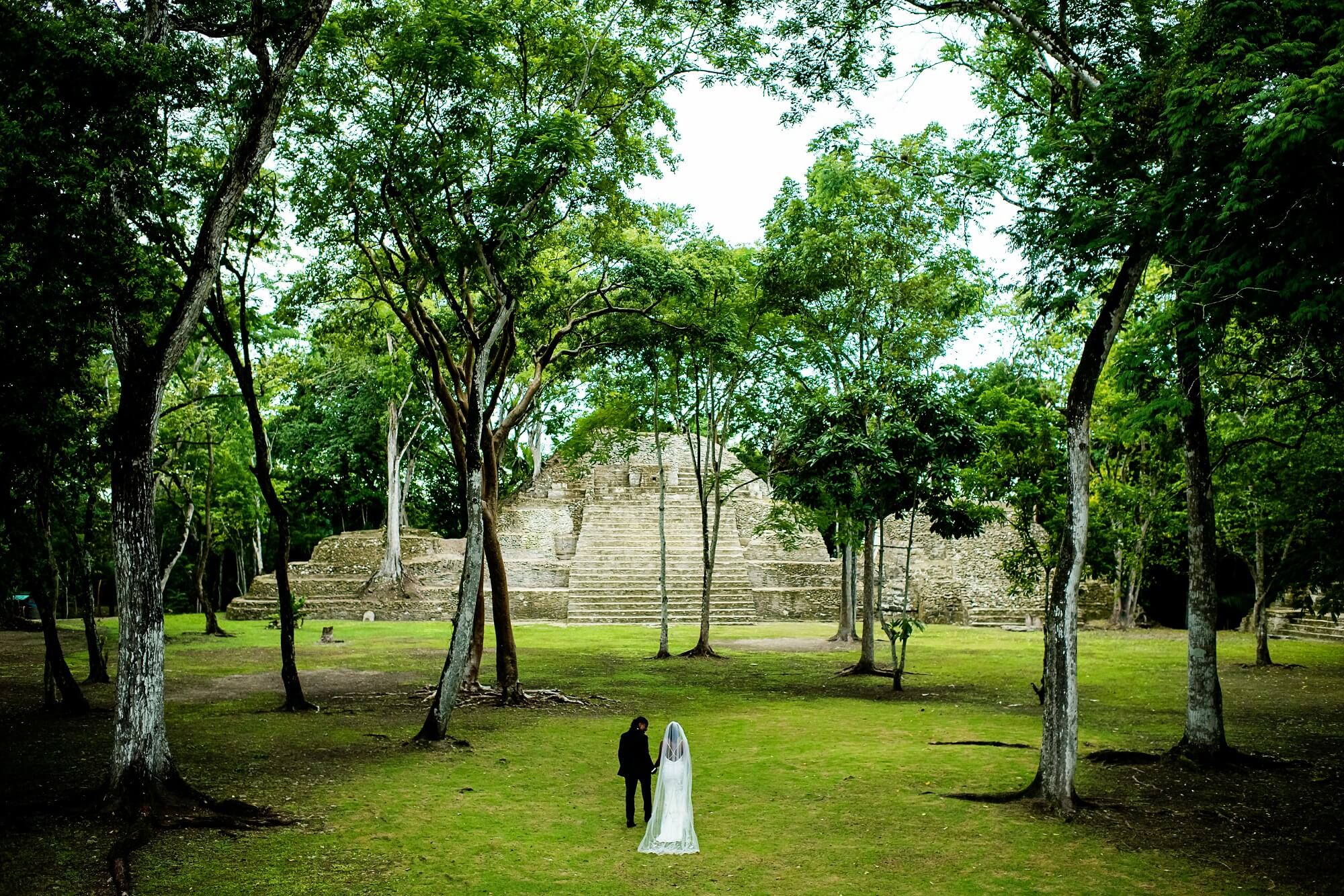 Belize has some lovely waterfalls!  For those more adventurous bridal couples, a waterfall wedding is a genuinely unique option.  None of the falls are "easy" to get to, but that's no problem, we can still make a glamorous wedding for you. In one case, we've custom built a 'changing hut' 45 minutes into the jungle so the bride could change into her gown before walking down to the falls.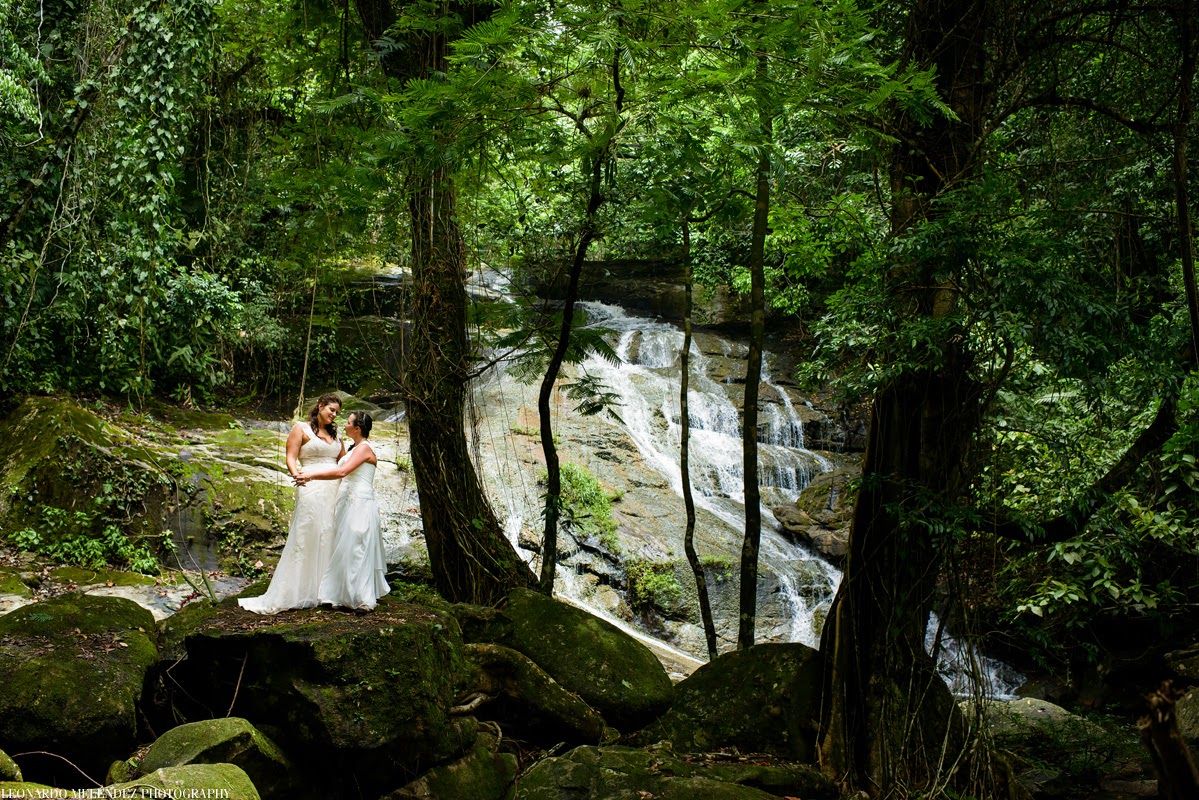 For those looking for something truly unique and culturally riveting, the Ancient Mayan Ceremony is lovely and presided over by a Mayan Shaman.  If there's a style or something we've not thought of, let us know!  We'd love to see what magic we can weave with you. 
Sailboats, Catamaran, secluded sandbars surrounded by ocean, if you can dream it, we can find a way to make it gorgeous.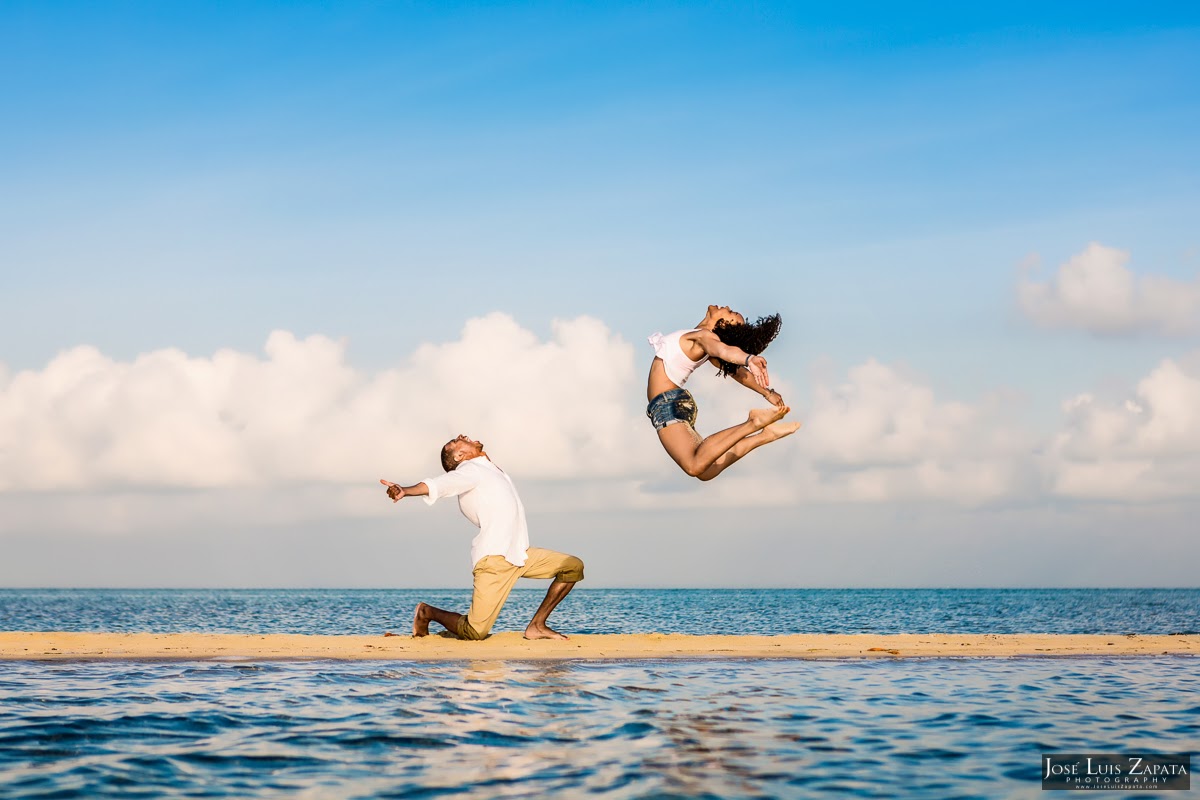 "Popping the Question" is a big deal!  Make it memorable and creative.  We love to plan unique, creative, 'out of the box' proposals that will leave them sockless ('cause we knocked 'em off 😉 ).  From super elaborate with a cast of dozens to something simply romantic, we'll make it flawless.